HERE IS SOME OF WHAT YOU WILL LEARN
The hardest part of starting a new job search or of changing career paths is deciding what it is you want to do next. Most people who have decided they are ready for a change know what they don't want to do anymore. But when asked "What do you want to do now?" they feel a little lost. This "Starter Program" to the "Jumpstart Your Job Search" program is designed to help take the mystery out of that question. Follow the directions in these first two lessons and gain the direction and focus along with the clarity you need to start a job search or career change with confidence.
Here is some of what you will learn
Lifetime access to the first two lessons from the larger, "Jumpstart Your Job Search" online program for self-paced instruction on the components of a successful job search.

Lesson 1: Your #1 Challenge as a Job Seeker which is knowing what you want to do. This module helps you explore your skills, talents, experience and credentials that might lead you to the job or career of your dreams.

Lesson 2: More about Gaining Clarity Around What You Want in Your Next Job or Career because most people start their job search with no idea what they want to do. They believe they have to settle for what they can get. This module encourages you to explore more deeply what you feel called to do with your life.

Sign up for a one-on-one consultation for next steps when you are ready.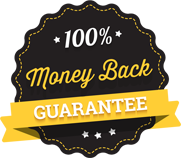 EMAIL:
kittyboitnott@gmail.com