For the individual seeking Concierge Level Service that includes individual help with a focused job search. This option includes the complete online program and all additional components along with group coaching over the course of 16 weeks and 6 individual private, confidential, one-on-one consultations over the course of 4 months.
Investment: $1500 in six payments of $250 every 30 days or one payment of $1350.
What you will gain from this program...
• Lifetime access to the "Jumpstart Your Job Search" online program for self-paced instruction on the components of a successful job search.

• Just-in-time email access for feedback for 4 months or 120 days.

• Eight bi-weekly group coaching calls for support and training.

• Six individual private, confidential, one-on-one consultations over the course of 4 months or 120 days.

• Kitty as your strategic thinking partner—to make sure that you are fully on track to meet and exceed your job search goals.

• Kitty's expertise in reviewing and critiquing resumes and LinkedIn profiles.

• Video reviews as needed of resumes, LinkedIn profile, and cover letters.

• Kitty has vast knowledge of resources that are available to job seekers.

• Kitty's training as a career transition and job search coach with one of the top international career coaching companies in the world. Kitty has been named one of the 25 top Career Coaches Online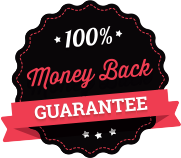 EMAIL:
kittyboitnott@gmail.com